FREE - Discover The Recommendations Of Someone Who Has Been Internet Marketing Since 2003 & Earned A Full Time Income From Doing It For Over 12 Profitable Years!

See The Sites That Steve Uses Right Here, With No Need To Join This Site!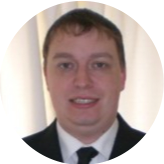 Steve Ayling here, I have been in Internet Marketing now since 2003 and for that entire time I have been making money as an affiliate marketer. That is where you promote other peoples products and services to get website traffic or earn a cash commission in exchange for doing so.

On top of that I have owned quite a few websites over the years. I started building them for myself and then I sold them all and started building them for others. During that time I have been using a variety of sites and services to generate sales, commissions and traffic. Now I am going to share them with you.

You will discover the exact sites that I like and use, some may even be a surprise. While others may use very active ones, ones they like or just ones that are huge. My recommendations include some that you might normally pass by, but there is a reason that I use them. They are set up right and although they may not be the fastest at delivering traffic, In terms of R.O.I they just simply produce results!

There are two of my favourites from each category shown on this page but you can find all the ones that I recommend on each category page by using the blue menu bar at the top of this page.

Stay up to date
If you would like to be notified of any changes to the recommendations as some sites may close, results may reduce at some and others might take over in terms of results. You can sign up for my notification list using the form below:

Creating a free account lets you login and manage or cancel your email updates subscription at any time.


On each category page I have the full list and a couple of lines to explain why I recommend each site. Use the blue menu bar at the top of the page to view each category.

Top 2 Money Makers - Click here to see more


Top 2 Ad Sites - Click here to see more
Top 2 Services - Click here to see more

Top 2 Traffic Exchanges - Click here to see more

Top 2 Mailers - Click here to see more


Please note: These are my personal recommendations based on the results that I get in number of signups and money made. This includes using both the sites service and any associated affiliate program. Sites are purely chosen on results and do not take into account that other sites may be more fun to use/surf. I cannot guarantee any results you may achieve by using the programs recommended and you may achieve different results than me.